When capturing professional-grade photos or videos, having the right location can make all the difference. You can try to make your flat work or even snap shots on location somewhere quiet, but if you need a versatile and fully-equipped space to shoot your next project, a photo studio rental is definitely worth considering.
These studios allow you to enjoy all the benefits of a well-equipped space without investing in renting a space monthly. This allows you to work in a space specifically designed to cater to your needs, complete with top-of-the-line lighting, backdrops, and accessories.
Unsure how you can get the most out of a photo studio rental to enhance your creativity and produce better results? We're about to walk you through some of the most significant advantages to help you make the decision for your next project.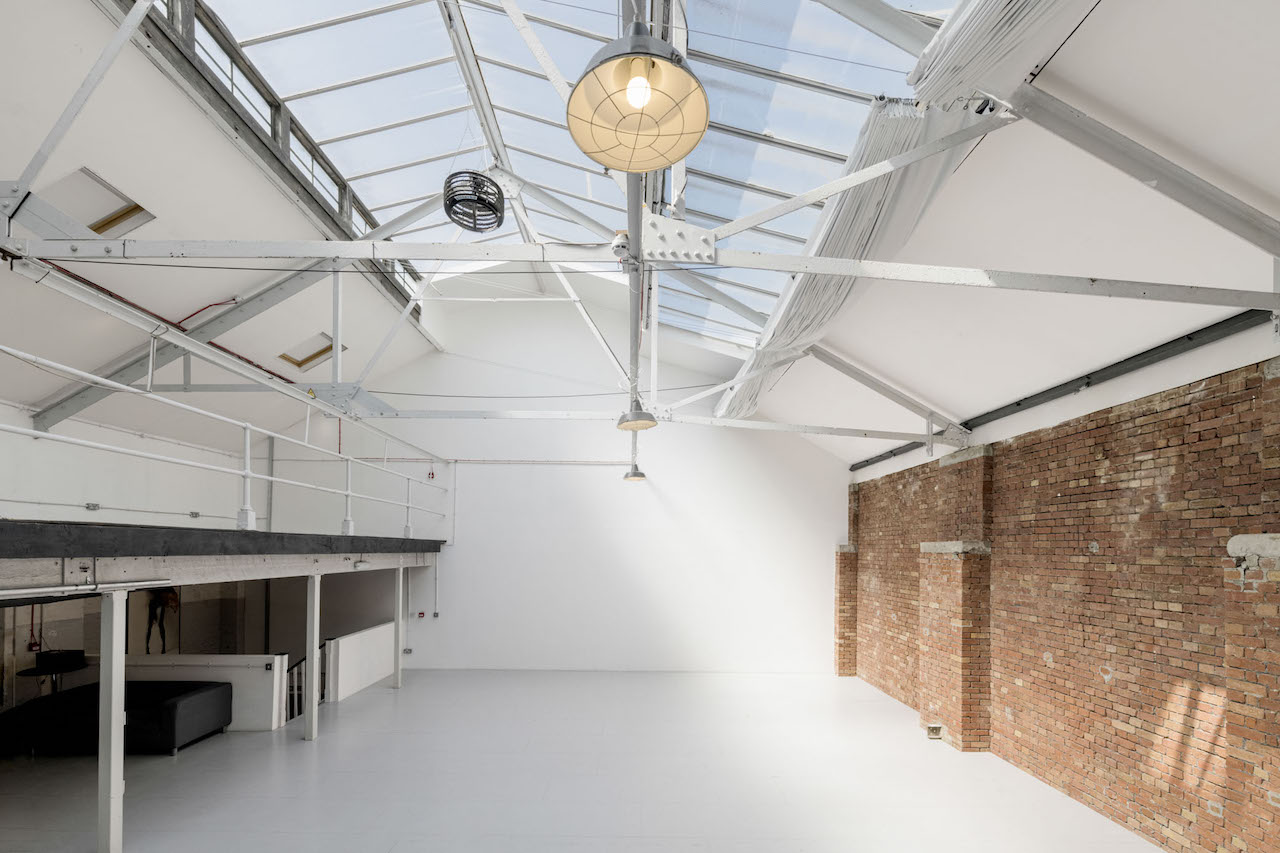 Location 1382
---
Photo Studio Benefits
If you're a professional photographer, filmmaker, or any other type of professional in the industry, having access to a photo studio can be an incredibly valuable asset. In fact, we'd argue it's just as important as the gear you shoot with and the creative team behind your photo shoots or productions.
Check out these key benefits of renting a photo studio for your next project to see what we're talking about.
Lighting
Want expert-level control over your lighting? Rent a photo studio.
Most studios will have various lighting fixtures and equipment that you can use to set up the perfect atmosphere for your shoot. This can be especially valuable if you're working on a project requiring a specific type of lighting, such as a product or fashion shoot.
Professional-Grade Equipment
While most production companies and professional photographers have their own equipment, you often have to rent things like special lenses or cameras.
Depending on the photo studio space you rent, you'll likely have access to professional-grade equipment you might not otherwise be able to afford. This could include high-end cameras, lenses, lights, and other equipment to help you take your photography skills to the next level.
Backdrops
Whether you're shooting product photos, a music video, or a fashion campaign, a photo studio rental allows you to customize every aspect of the set design to showcase your creative vision.
Many come with unique and creative backdrops and sets you can use to ensure you're not constricted by certain colours, textures, or scenes that don't fit within your vision.
Space
Sometimes, shooting in the field or a small studio may limit your shots due to lack of space. A photo studio rental offers a larger space to work in, allowing you to experiment more with different angles and setups. Additionally, studios generally have plenty of space to store your equipment, so you don't have to worry about lugging it back and forth daily.
Flexible Scheduling
When renting a photo studio, you can usually choose to rent it by the hour, half-day, or full-day as per your requirement. This can help you save money on idle hours.
Privacy
When renting a photo studio, you have total control over the environment you're working in. This is particularly beneficial for shoots requiring complete confidentiality, such as top-secret product releases you can't photograph elsewhere.
Additionally, photo studios are generally located in areas with a good transportation network, so you don't have to travel to a remote location for shooting (unless you want to).
Efficiency
Working in a photo studio can also increase your overall efficiency when capturing high-quality images and video footage. With all the equipment and resources you need in one place, you can streamline your workflow and get more done quickly. Additionally, studios often have on-site support staff who can help troubleshoot any technical issues that may arise.
Professionalism
Finally, when working on a professional photoshoot, it's important to project a certain image to your clients. You should work to create an environment that is clean, professional, and reflects your brand. By renting a photo studio, you can create the perfect space for your shoot, which will help you project a more professional image to your clients.
---
Types of Photo Studio Rentals
When booking photo studio rentals, most photographers and production companies opt for a traditional photo studio with basic amenities like lights, white backdrops, and space to customise your shoot. However, other types of photo studio rentals are available these days.
Each rental type offers unique benefits and works better for specific shoots. Here's a rundown of a few different types of photo studio rentals ("photo studio" being a loose term here to describe a rental space for photography) and what makes them appealing.
Residential Properties
Locations 1685
Is your product shoot or campaign based in a home? Consider renting a residential property space. These properties often come with numerous amenities that can make your shoot more comfortable and enjoyable, such as:
Full kitchen
Outdoor spaces
Pool
Stunning decor
Realistic backdrops
Various rooms
An ideal location for fashion, editorial or lifestyle shoots, residential properties offer both models and photographers a great and relaxing atmosphere.
Warehouses
Location 1434
Warehouses are spacious and provide ample space for photographers and producers to create one-of-a-kind set designs. They typically boast high ceilings and vast open spaces. This makes them the perfect backdrop for photoshoots that require a grungy and industrial feel.
We usually see teams renting warehouse spaces for larger productions like music video shoots, commercial videos, and even fashion photography. The empty space gives you all the room to create a set that meets the specifications of your project. While this is true of a standard photo studio rental, the industrial look of a warehouse sometimes fits the aesthetic slightly better.
Rooftops & Cityscapes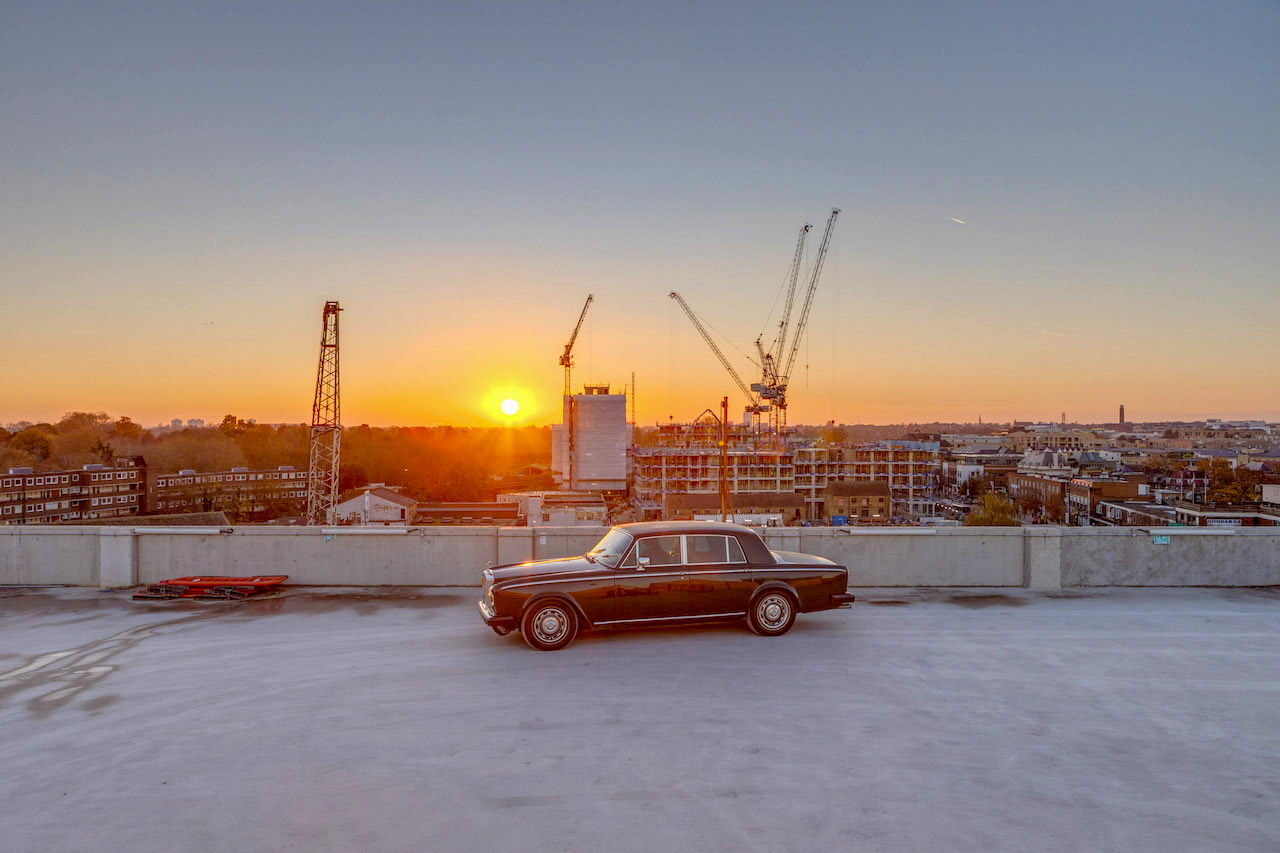 Location 1455
We see a lot of clients interested in rooftops and cityscapes these days. They're becoming more popular partly due to the rise of drone photography and the demand for environmental shots.
Rooftops provide a unique urban environment for both still and motion pictures. From sweeping cityscapes to dramatic views of the city skyline, these locations offer distinct aesthetics and create an incredible view and natural light for your project.
This studio setup is perfect for glamour photoshoots or shoots where you can create that stunning cover for magazines, calendars or high-end fashion shoots. The only drawback here is that you'll be exposed to the weather. In London and the surrounding areas, that can be difficult to plan around.
Sports & Recreation Spaces
Finally, sports spaces are great for fitness photo shoots or lifestyle brand photos (think athletic activewear or health devices). With top-of-the-line and high-tech gym equipment, fitness and wellness-oriented spaces cater to the interests of any active audience you're shooting for.
---
Choosing the Right Photo Studio Rental
Ready to rent a photo studio? Before you start scouting for filming locations or signing contracts, read our tips for choosing the right photo studio rental.
Type of Space
First and foremost, you need to consider what type of space you need for your shoot. Will you be shooting products on a white background, or do you need a more elaborate set with multiple vantage points?
As mentioned, there are several types of photo studio rentals these days, meaning you don't haveto settle for a space with white backdrops if that's not what you need. Knowing exactly what you need in terms of space will help you narrow your options and find a rental that fits your requirements.
Equipment
Do you require specific lighting or props? Will you need to rent equipment from the studio, or will you be bringing your own gear? Determining your equipment needs will help you budget accordingly and choose a studio that can accommodate your needs.
Location
Is the studio close to your production team, or must you travel significantly to get there? Consider factors like ease of access and parking availability when choosing a studio location. If you're planning an outdoor shoot, consider the weather in that location so you can book talent accordingly.
Price
Finally, price is always a consideration when renting any space. Determine your budget ahead of time, and be sure to get quotes from multiple studios so you can make an informed decision. Ask about add-ons or services you might need to ensure you get an accurate quote.
---
How to Rent a Photo Studio
Gone are the days when you had to search through confusing directories and call each property owner or manager individually to request pricing and details. At Locations Direct, we make location scouting and studio rental easy and stress-free.
Our user-friendly website features an extensive collection of photo studios that can suit any project's unique needs. To find your rental, you simply have to use our search engine. You can refine your search based on specific criteria such as:
Style
Ambience
Size
Budget
Location
The process is straightforward, and we're here to help you every step of the way.
---
Browse Rentals
Whether you're a production company, photographer, or location scout, we know that a great photo studio rental can make all the difference in bringing your vision to life. That's why we make it easy to find the right space.
Ready to find the perfect rental? Browse our locations today.