Penthouse Filming Location in London
Welcome to Locations Direct, your ultimate destination for discovering the most remarkable penthouse filming and photoshoot locations in London. We take immense pride in presenting a curated selection of penthouses that stand out for their unique features and characteristics. Allow me to introduce you to a few of our exceptional penthouse locations, each with its distinct charm and allure.
1. Location 1568 - The Skyline Oasis: - Key Features: Breathtaking 360-degree views of London's iconic skyline. - What Makes It Unique: This penthouse offers unparalleled panoramic views, making it the perfect backdrop for scenes and photoshoots that demand a captivating cityscape. With floor to ceiling windows and a private roof space.
2. Location 1753 - The Natural Light Haven: - Key Features: Flooded with natural light, spacious interiors, and a modern, minimalist design. - What Makes It Unique: Abundant natural light creates a warm, inviting atmosphere, reducing the need for artificial lighting, and providing a canvas for creativity in your shoots. Large windows and roof terrace with unmatched views over the London City Skyline.
3. Location 1805 - The Versatile Gem: - Key Features: An open floor plan with customisable interiors, versatile enough to suit various themes and aesthetics. - What Makes It Unique: Transform this residential penthouse into your ideal setting, with a huge roof terrace for extra space. Views over East London.
4. Location 1464 - The Private Retreat: - Key Features: Secluded and exclusive, designed for privacy and control over your environment with is large wraparound terrace garden. - What Makes It Unique: Ideal for high-profile photoshoots or scenes that require focused attention, this penthouse ensures a tranquil and uninterrupted creative process.
5. Location 1692 - New Build in Heart of the City: - Key Features: Small Centrally located apartment, modern amenities, and contemporary decor. - What Makes It Unique: Its prime location in the heart of London allows for effortless transportation of equipment and talent, while the modern amenities provide convenience and luxury. 14th's floor, view over the millenium wheel, shard, St Paul's & Canary Wharf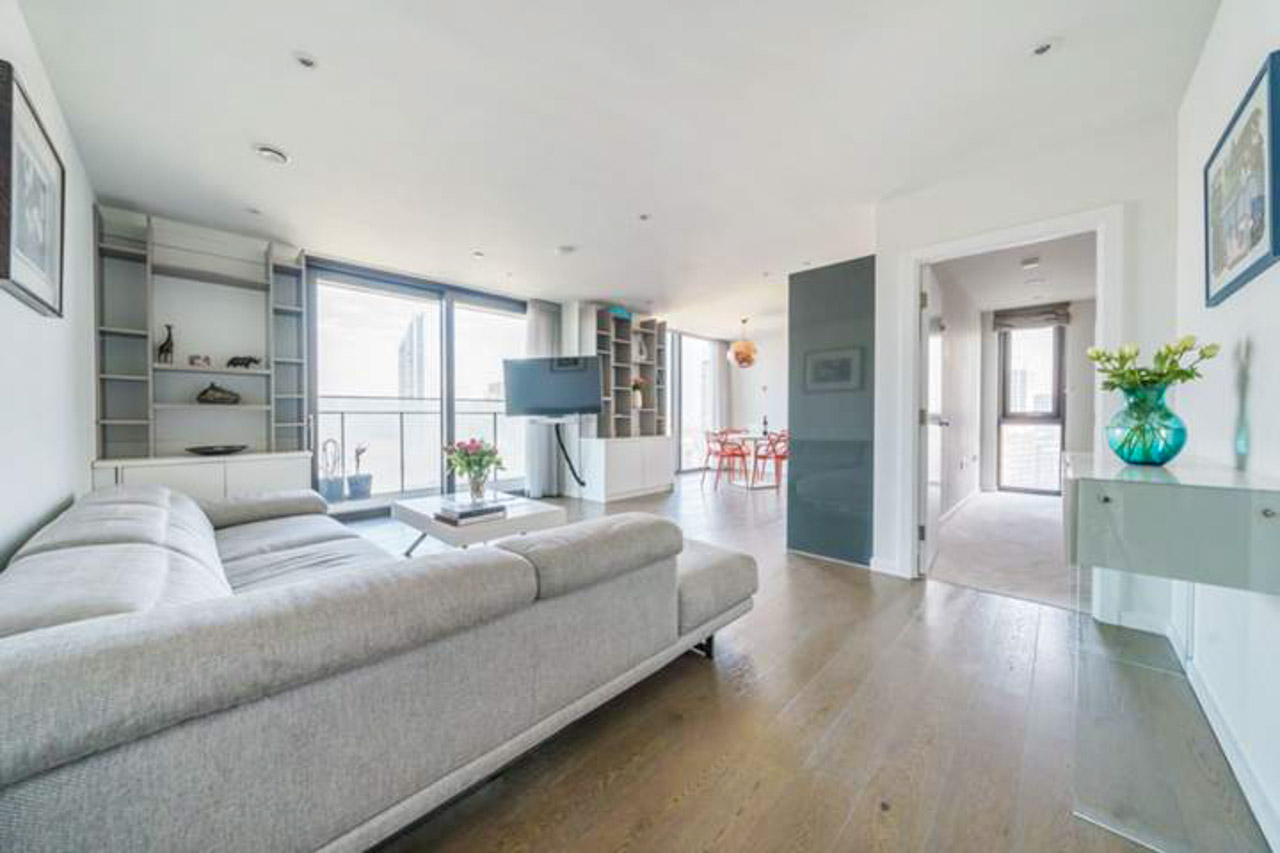 At Locations Direct, we're committed to assisting you in finding the perfect penthouse location for your film shoot or photoshoot. Each penthouse in our collection is handpicked for its distinctive qualities, ensuring your creative vision is met with the ideal setting.
---
What makes a great penthouse filming location?
1. Iconic Skyline Views: One of the key elements that make a penthouse a fantastic filming location is the breathtaking skyline views it provides. London is known for its iconic skyline, and a penthouse location offers panoramic views of the city's landmarks. Capturing these views in your film or photoshoot can add a touch of grandeur and uniqueness to your project.
2. Natural Light: Penthouses are typically flooded with natural light, thanks to their large windows and open spaces. This abundant natural light is a photographer's dream, making it an ideal choice for photoshoots. For film shoots, it can reduce the need for extensive artificial lighting, saving time and resources.
3. Versatility: Penthouses are incredibly versatile spaces. They can be transformed to suit a wide range of themes and aesthetics, making them suitable for various types of shoots. Whether you're working on a high-end fashion shoot or an intimate dramatic scene, a penthouse offers the flexibility you need.
4. Spacious Interiors: Penthouses are known for their generous floor plans, providing ample space for equipment, crew, and talent. This is especially crucial for film shoots, as it allows for better organization and movement within the location.
5. Privacy and Exclusivity: When you book a penthouse through our agency, you're not just securing a beautiful backdrop but also privacy and exclusivity. This is essential for high-profile photoshoots or scenes that require controlled environments. You can focus on your creative process without external distractions.
6. Convenient Location: London is a bustling city, and getting to your filming or photoshoot location needs to be hassle-free. Many of our penthouses are located in the heart of the city, offering easy access for your team and equipment. This convenience can save valuable time during your shoot.
7. On-Site Amenities: Some penthouses come with added amenities such as rooftop terraces, swimming pools, or stylish interiors that can add a touch of luxury to your project. These extras can make your shoot stand out and provide unique visual elements.
At Locations Direct, we understand the importance of finding the perfect penthouse filming or photoshoot location in London. Our team is dedicated to helping you navigate the process, from selecting the right penthouse to ensuring all logistical needs are met.
If you're seeking a penthouse location in London that offers more than just a backdrop, explore our wide range of options at Locations Direct. We are dedicated to helping you achieve your creative vision by providing you with unique and exceptional locations that will make your project truly memorable.
Ready to book one of these remarkable penthouse locations for your upcoming shoot? Contact Locations Direct today, and let us guide you to the perfect setting for your creative masterpiece. Your vision, our locations!