Mansion House Filming Locations UK
When it comes to finding the perfect filming locations and photoshoot venues in the UK, Locations Direct is your ultimate destination. Our location agency takes pride in offering an exquisite collection of modern mansions available for hire. These contemporary estates are not just houses; they are canvases for your creative vision. Let's take a closer look at some of the stunning modern mansions in our portfolio, ideal for film location hire and photoshoot locations.
---
1. The Ocean Retreat, Essex
Nestled on the Thames Estuary, our Riverside Retreat is the epitome of modern luxury. With its sleek architecture and expansive interiors, this mansion offers a perfect backdrop for a wide range of projects, from film shoots to high-end photoshoots.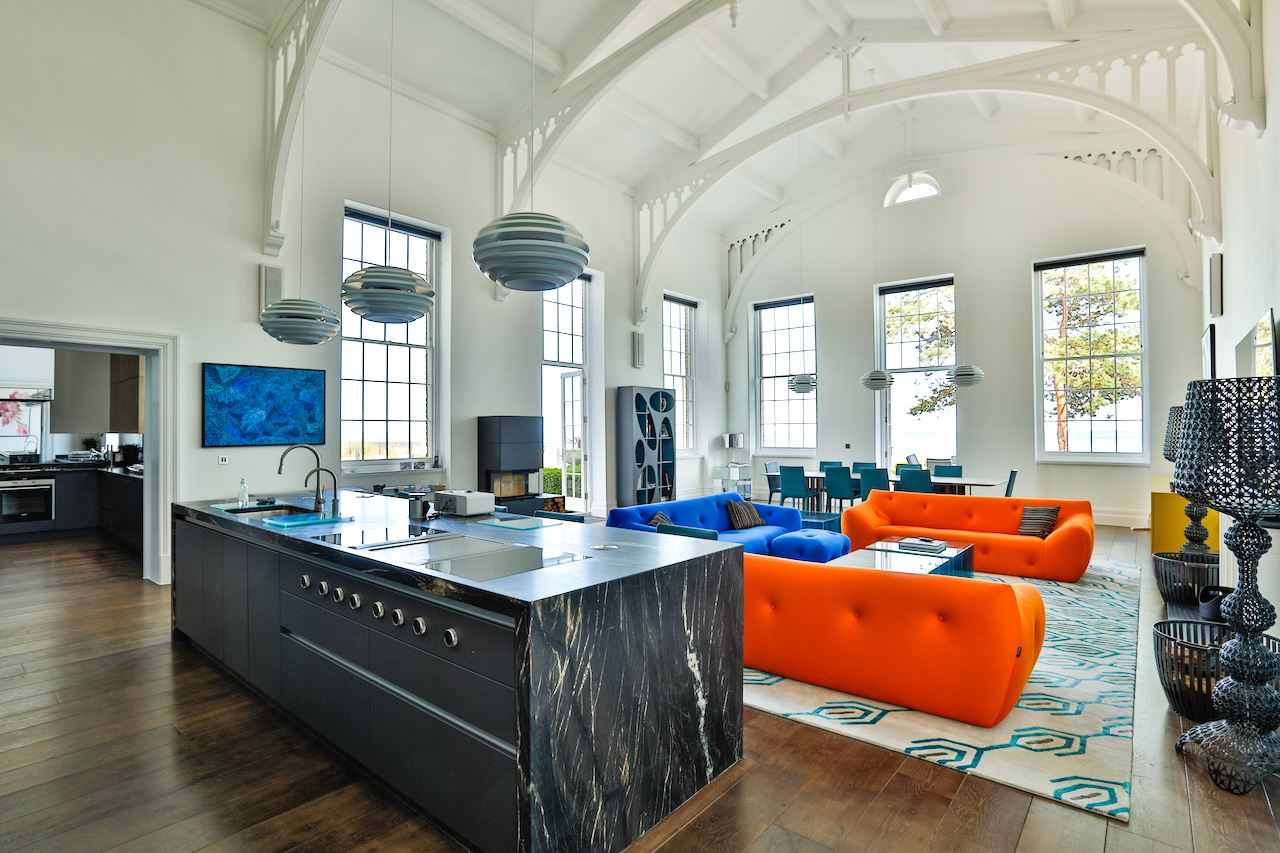 2. Footballers Mansion, Birmingham
6500 sq ft, 6 bedroom, country house in 3 acres overlooking countryside including an indoor football pitch, outdoor football pitch, gym, games room.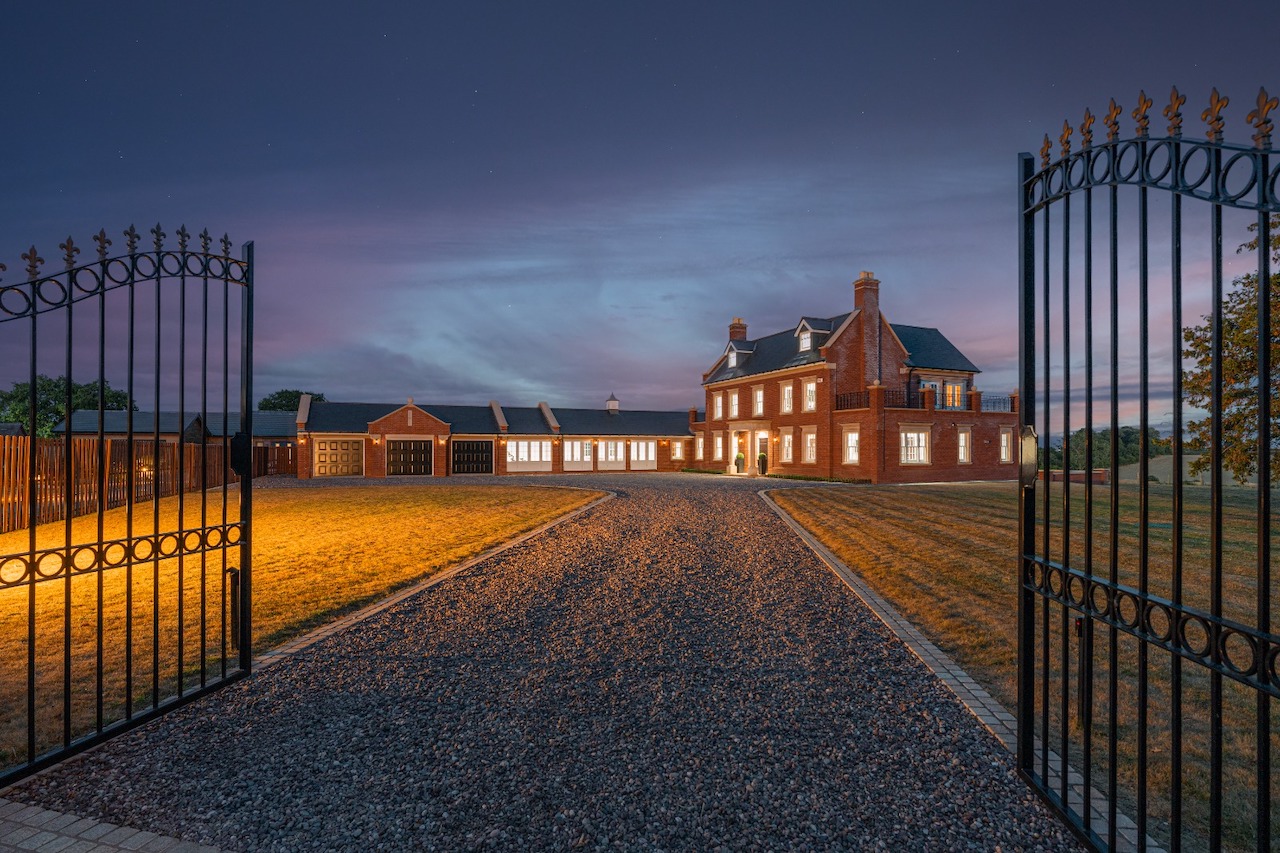 3. Playful Luxury, Cambridgeshire
Residential 5,000 sq ft, 5 bed, 5 bath, contemporary and luxurious mansion, built in 2022. With stylish yet playful finishings, this beautiful modern mansion teases you with splashes of colour and retro themes.
4. The Urban Elegance, London
Discover the essence of urban chic in the city of London with our Urban mansion. This contemporary gem showcases architectural finesse and a seamless blend of indoor and outdoor spaces, making it an ideal choice for film location hire and photoshoots.
5. The Minimalist Masterpiece, Essex
If you're in search of a clean and minimalist setting, our Minimalist Masterpiece in Essex is the perfect choice. This mansion's sleek lines and open spaces provide the ideal backdrop for fashion shoots, commercial projects, and more.
6. Contemporary meets Traditional , Surrey
Escape to the tranquility of the countryside with our Traditional yet Contemporary Countryside Estate. This stunning location offers a unique blend of natural beauty and modern design, perfect for a variety of projects, including film shoots and photoshoots.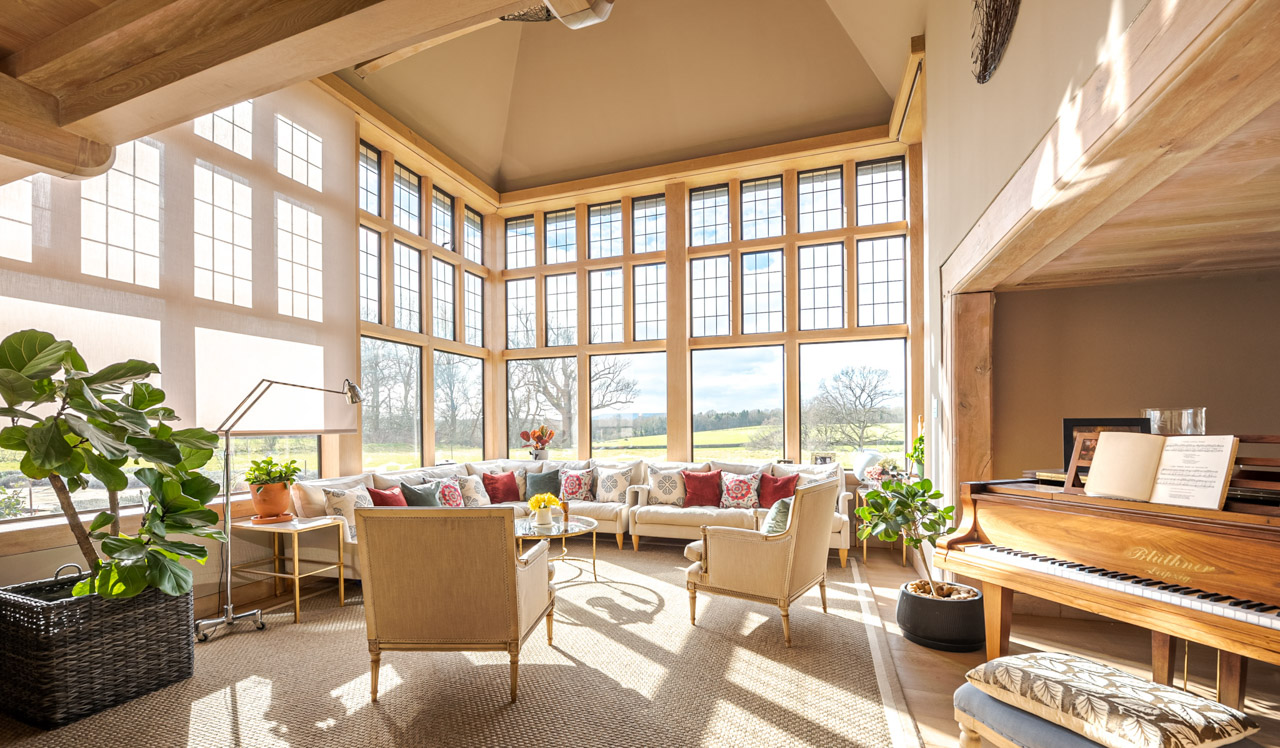 7. The Lakeside Wonderland, Surrey
For its breathtaking countryside views over it's own lake and contemporary design, this huge modernist wonderland is a top pick. With a large swimming pool and sleek interiors, this mansion is a versatile option for both film location hire and photoshoots.
8. The Eco-Friendly Modern Mansion, Surrey
Promote sustainability in style with our Eco-Friendly white Mansion. The house has masses of natural light with its double height windows. It is an eco house built from ICF, with GSHP, solar and battery. It's approx 5,000 sq ft with an external outbuilding and swimming pool.
9. Super-modern yet funky, London
Modern technology meets contemporary design in our Tech-Savvy Haven in London. This super modern mansion has cutting-edge features and design, yet a funky and colourful personalty that screams out. Perfect for big projects needing lots of space and style.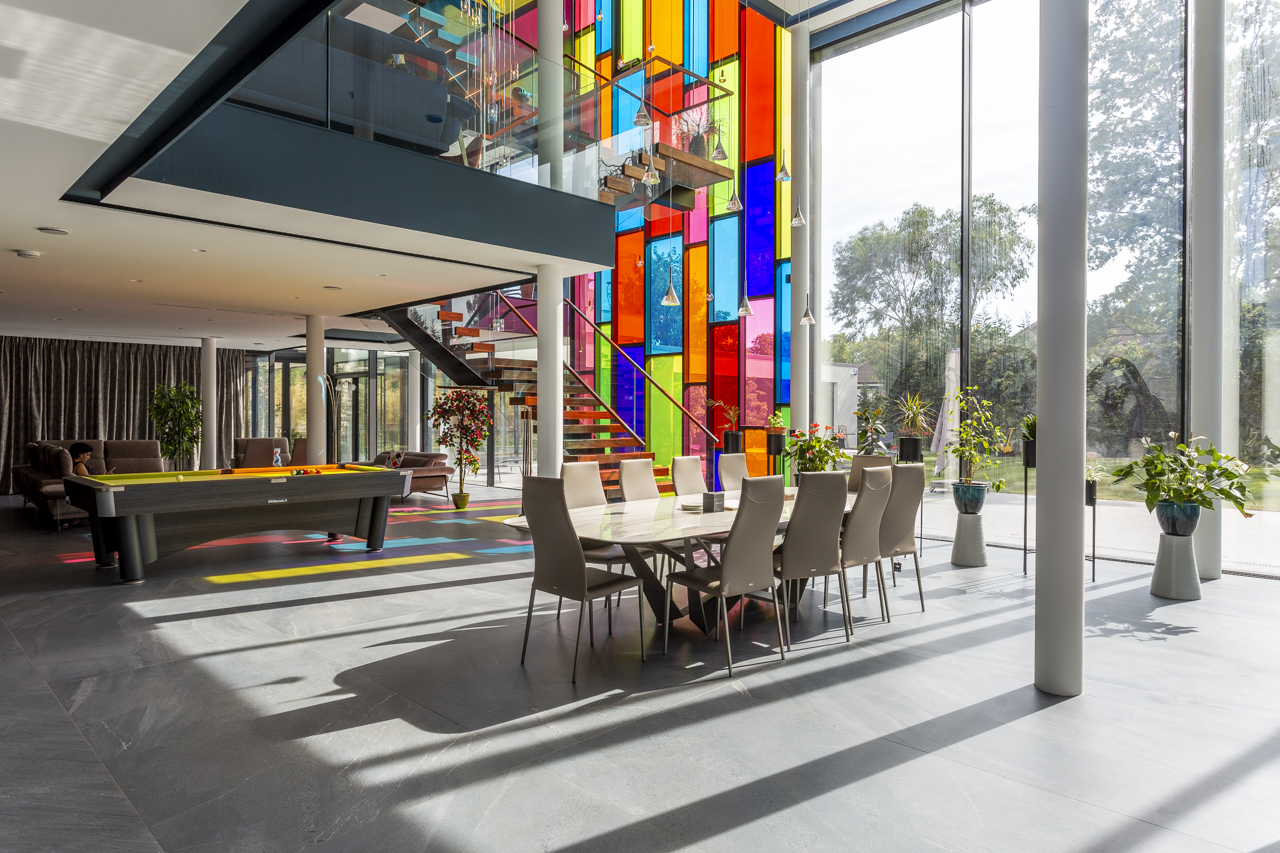 ---
With Locations Direct, you can effortlessly book mansion locations that suit your project's needs. Our mansions for filming and photoshoot locations are meticulously selected to cater to a wide range of creative visions. If you're seeking top-notch mansions rentals for filming, our location agency is your go-to source for the finest options. Elevate your next project with the luxury and style of our modern mansions across the UK. Your creative journey begins with Locations Direct.