London is a city that offers a plethora of stunning locations for outdoor lifestyle shoots. From picturesque parks to iconic landmarks, there is plenty of options for photographers and filmmakers looking to capture the vibrant and diverse spirit of the city. Whether you're working with a professional Location Agency or scouting on your own, here are some of the top locations in London that are perfect for outdoor lifestyle shoots:
Hyde Park is one of London's most iconic green spaces, spanning over 350 acres. It offers a picturesque landscape with sprawling lawns, beautiful flower gardens, and serene lakes. Hyde Park provides a versatile backdrop for outdoor lifestyle shoots, from capturing a picnic scene by the Serpentine Lake to showcasing a jogger running along the tree-lined paths.
Famous for its colourful houses and charming streets, Notting Hill is a vibrant, picturesque location with a bohemian atmosphere. The pastel-coloured houses along Portobello Road make for a whimsical backdrop, while the bustling markets and quaint cafes add to the lively ambience. Notting Hill offers plenty of opportunities to capture fashionable street style or portray a relaxed lifestyle in a trendy neighbourhood.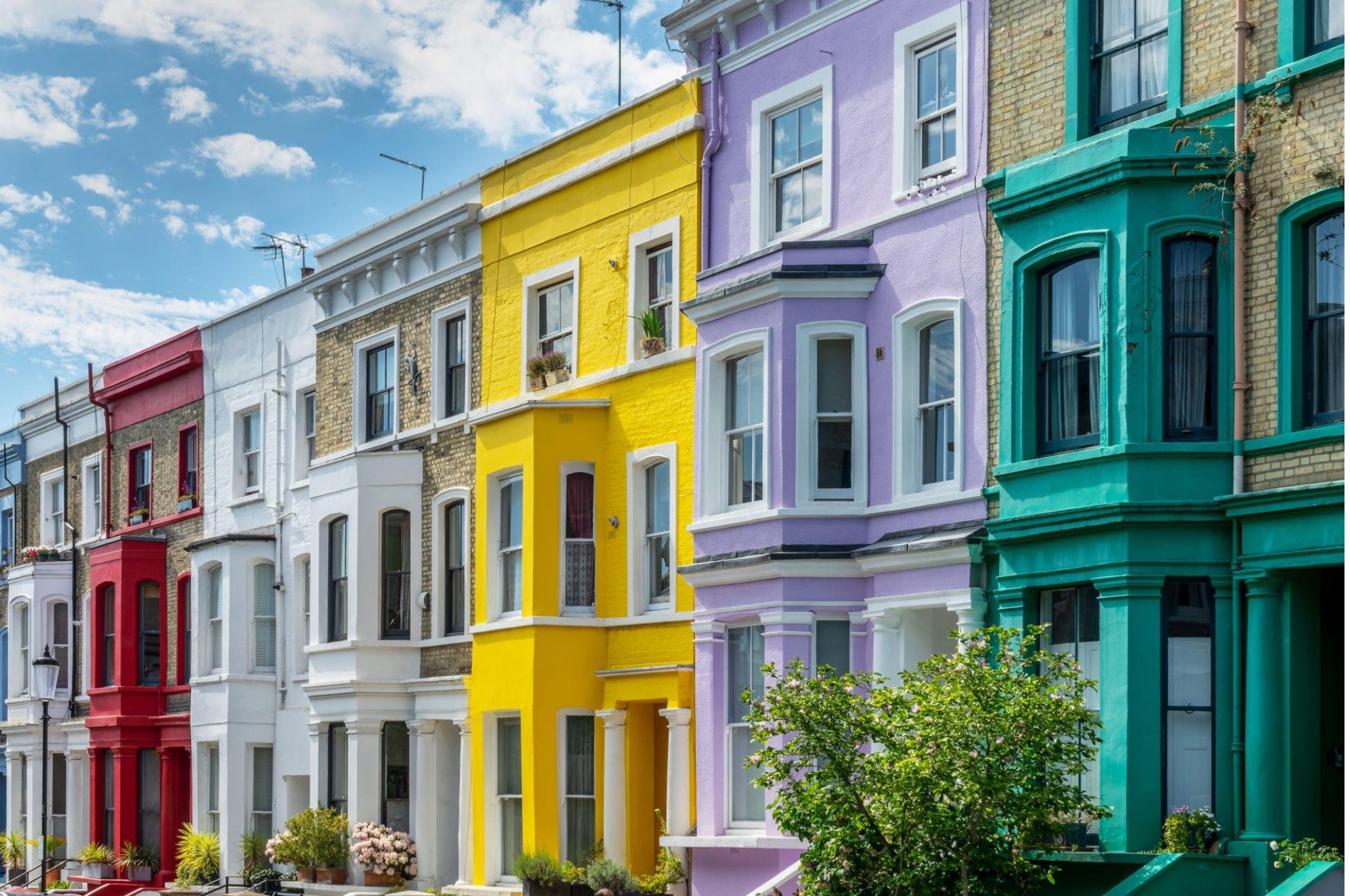 Tower Bridge is an iconic London landmark symbolising the city's rich history and grandeur. With its distinctive twin towers and suspended walkways, this magnificent bridge offers a striking backdrop for outdoor lifestyle shoots. Whether it's capturing a couple strolling along the Thames River or showcasing a cyclist crossing the bridge, Tower Bridge adds a touch of sophistication and drama to any shoot.
Known for its alternative culture and vibrant street art, Camden Town is a trendy and eclectic location that can bring a unique edge to your outdoor lifestyle shoots. From the iconic Camden Market to the colourful canal-side houses, there are countless opportunities to capture the energy and creativity of this bohemian neighbourhood. Camden Town will provide an edgy and dynamic backdrop if you're looking to showcase fashion, music, or urban lifestyle.
Stretching along the southern bank of the River Thames, the South Bank is a cultural hub that offers a mix of modern architecture and historic landmarks. The area is home to iconic attractions such as the London Eye, the Tate Modern, and the National Theatre. The riverside walkway provides a scenic route for capturing outdoor shots, while the vibrant atmosphere and street performers add a touch of liveliness to any shoot.
Richmond Park is the largest Royal Park in London, spanning over 2,500 acres of stunning natural beauty. With its vast open spaces, wooded areas, and roaming deer, it offers a tranquil and idyllic setting for outdoor lifestyle shoots. The park's serene atmosphere and diverse landscapes make it ideal for capturing a variety of themes, from nature-inspired fashion shoots to romantic picnics amidst the greenery.
Shoreditch is a vibrant and dynamic neighbourhood in East London, known for its street art, trendy bars, and independent boutiques. The area offers a gritty and urban backdrop that can add an edgy and contemporary feel to your outdoor lifestyle shoots. From capturing the vibrant street art murals to showcasing the bustling atmosphere of the Boxpark market, Shoreditch provides a wealth of creative opportunities.
On the northern side of Regent's Park, Primrose Hill offers a breathtaking panoramic view of the London skyline. This elevated park is a popular spot for outdoor activities and is ideal for capturing lifestyle shots with a stunning city backdrop. Whether it's a group of friends enjoying a picnic or a couple watching the sunset, Primrose Hill provides a romantic and picturesque setting for your outdoor shoots.
Covent Garden is a bustling and vibrant area in the heart of London's West End. Known for its elegant piazza, street performers, and designer boutiques, it offers a charming and lively atmosphere for outdoor lifestyle shoots. The historic buildings, bustling market stalls, and colourful street performers provide endless opportunities to capture diverse scenes, from fashion shoots to lifestyle portrayals.
Greenwich Park is a UNESCO World Heritage Site and offers stunning views of the River Thames and the city skyline. This expansive park is home to the Royal Observatory and the Prime Meridian Line, adding a touch of history and intrigue to any shoot. From capturing a jogger with the iconic Queen's House in the background to showcasing a couple enjoying a picnic with the cityscape as a backdrop, Greenwich Park offers a unique and picturesque location.
Regent's Park is beautifully landscaped in the heart of London. It features wide open spaces, picturesque gardens, and a serene lake. The park is home to the famous Queen Mary's Rose Garden, which boasts a stunning collection of various colours and fragrances. Whether you want to capture a romantic scene amidst the blooming flowers or showcase outdoor activities like cycling or jogging, Regent's Park offers a charming setting for your lifestyle shoots.
Canary Wharf is a modern and bustling financial district located in East London. With its impressive skyscrapers and futuristic architecture, this area provides a sleek and contemporary backdrop for outdoor shoots. The sleek glass buildings, urban plazas, and waterfront views of the Thames River create a sophisticated atmosphere for capturing lifestyle shots that embody a cosmopolitan and professional vibe.
Hampstead Heath is a vast and picturesque parkland situated in North London. It offers woodland areas, open meadows, and stunning panoramic city views. The park is known for its swimming ponds, rolling hills, and ancient woodlands, providing a natural and tranquil setting for your outdoor lifestyle shoots. Whether you're looking to capture a peaceful moment by the ponds or showcase the beauty of the heathland, Hampstead Heath offers a serene and timeless location.
Borough Market is a renowned food market in Southwark, near London Bridge. It is a bustling hub of activity, with a wide variety of food stalls, fresh produce, and artisanal products. The vibrant atmosphere, colourful displays, and aromatic scents make Borough Market an ideal location for lifestyle shoots focused on food, culinary experiences, or capturing the energy of a bustling market scene.
Conclusion
London is a treasure trove of diverse and captivating locations for outdoor lifestyle shoots. Whether working with a Location Agency or exploring independently, the city provides a rich tapestry of settings, from iconic landmarks to hidden gems. Grab your camera and explore these fantastic locations to create stunning visuals that showcase the city's beauty.
If you need help booking or setting up a shoot at any of these locations, we are here to help. You can book a Location Manager through us today, to help steer you through the whole process from start to finish.