Are you in search of the perfect studio to hire for your upcoming photo shoot? Look no further! Location Direct offers a wide range of studio types and styles that you can rent near your location today. Whether you need a spacious fashion studio, a versatile branded content space, or a cozy setting for lifestyle photography, we have options to suit every creative vision.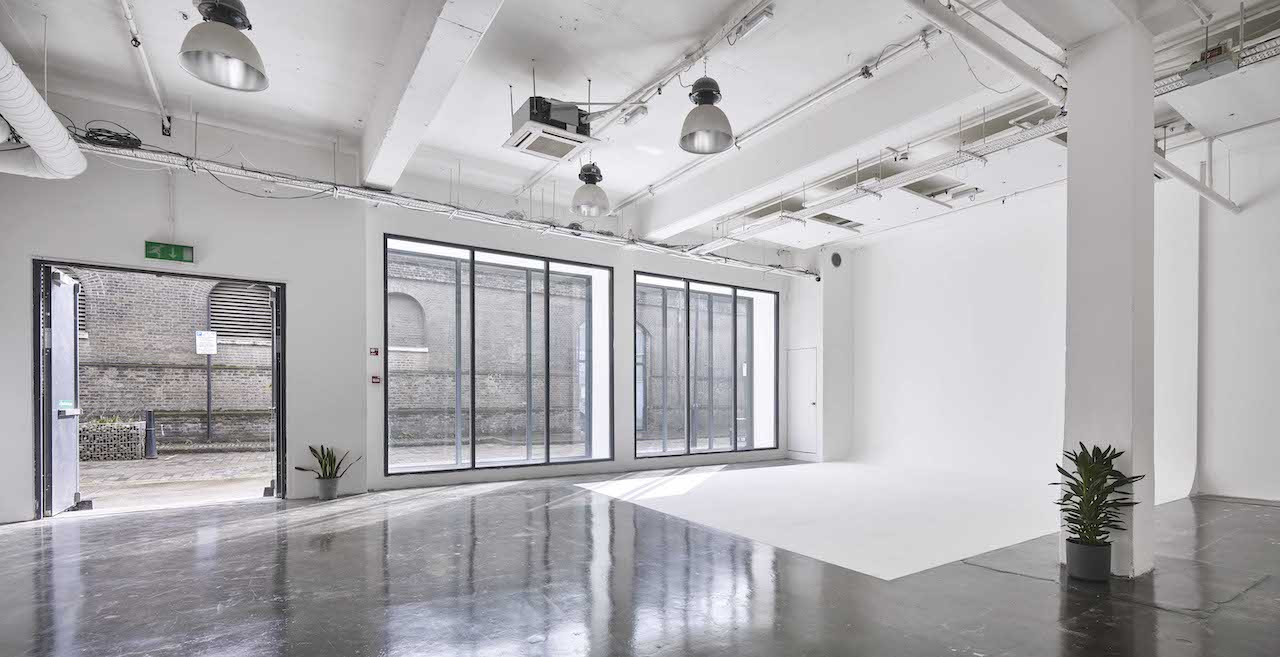 ---
Let's explore some different studio types available for hire, allowing you to find the ideal setting for your photo shoot conveniently and efficiently.
Fashion Studios: Our database includes fashion studios designed specifically for capturing striking editorial shots and showcasing the latest trends. These studios offer ample space, high ceilings, and professional equipment to bring your fashion vision to life. Whether it's a runway setup, a fashion campaign, or a glamorous editorial shoot, these studios provide the perfect backdrop for your fashion photography needs.
Branded Content Studios: If you're planning a branded content campaign, we have studios that cater to your specific requirements. These versatile spaces are designed to showcase your products or convey your brand's message effectively. With customizable backdrops, professional lighting setups, and creative amenities, these studios provide the ideal environment to create impactful branded content that aligns with your brand's identity.
Lifestyle Studios: Looking for a cozy and inviting atmosphere to capture authentic moments and create a relatable aesthetic? Our selection of lifestyle studios offers the perfect setting for lifestyle photography. These studios are designed to evoke a warm and homely feel, allowing you to capture natural, candid shots that reflect everyday life. Whether it's family portraits, food photography, or lifestyle product shoots, these studios provide the ideal ambiance to create captivating imagery.
---
With Location Direct, you have access to an extensive range of studio types available for hire near you today. Simply browse through our database, select the studio type that suits your shoot, and embark on a memorable and successful photo session.
Click Here to Browse Our Database
---
How to Book Your Next Studio
Booking a photo studio for your next shoot has never been easier with LocationDirect.co. Our streamlined booking process ensures a hassle-free experience from start to finish. Simply browse through our extensive selection of studios, choose the one that suits your needs, and easily book it through our dedicated team. With our user-friendly platform and responsive customer service, securing the perfect studio for your shoot has never been more convenient. Get ready to embark on your photography journey with confidence, knowing that the studio of your choice is just a few clicks away.
Find out more about the Location Direct booking process by clicking HERE

---
How Locations Direct can help you find your next photo shoot studio
Location Direct offers an impressive selection of photo studios available for hire, providing photographers with a diverse range of options to suit their specific needs. Whether you're planning a fashion shoot, branded content campaign, or lifestyle photography session, our database features a wide array of studios that are perfect for your requirements. From spacious, well-lit studios with high ceilings to intimate and cozy spaces, we have carefully curated our listings to cater to every style and aesthetic. By browsing through our extensive collection of photo studios for hire, you can discover the ideal setting to bring your creative vision to life.
---
Conclusion
When you choose to hire a photo studio through Location Direct, you gain access to an exceptional range of options tailored to various types of photo shoots. Our database includes studios specifically designed to accommodate fashion photography, providing ample space for styling, runway setups, and capturing stunning editorial shots. For branded content campaigns, we have studios that offer versatile backdrops and customizable settings to showcase your products or convey your brand's message effectively. If you're focusing on lifestyle photography, our database features studios that exude a cozy and inviting atmosphere, perfect for capturing authentic moments and creating a relatable aesthetic. With our extensive selection of photo studios available for rent, you can find the ideal space to unleash your creativity and bring your vision to life for your next photo shoot.