Are you on the hunt for a photographer studio for your next photoshoot? This guide will walk you through all the essential steps, from location scouting to photographer selection, to ensure your photo shoot is a stunning success. Whether you're planning a family portrait, a newborn photoshoot, or a commercial shoot, read on to uncover all the elements you need to make the most out of your photographer studio booking.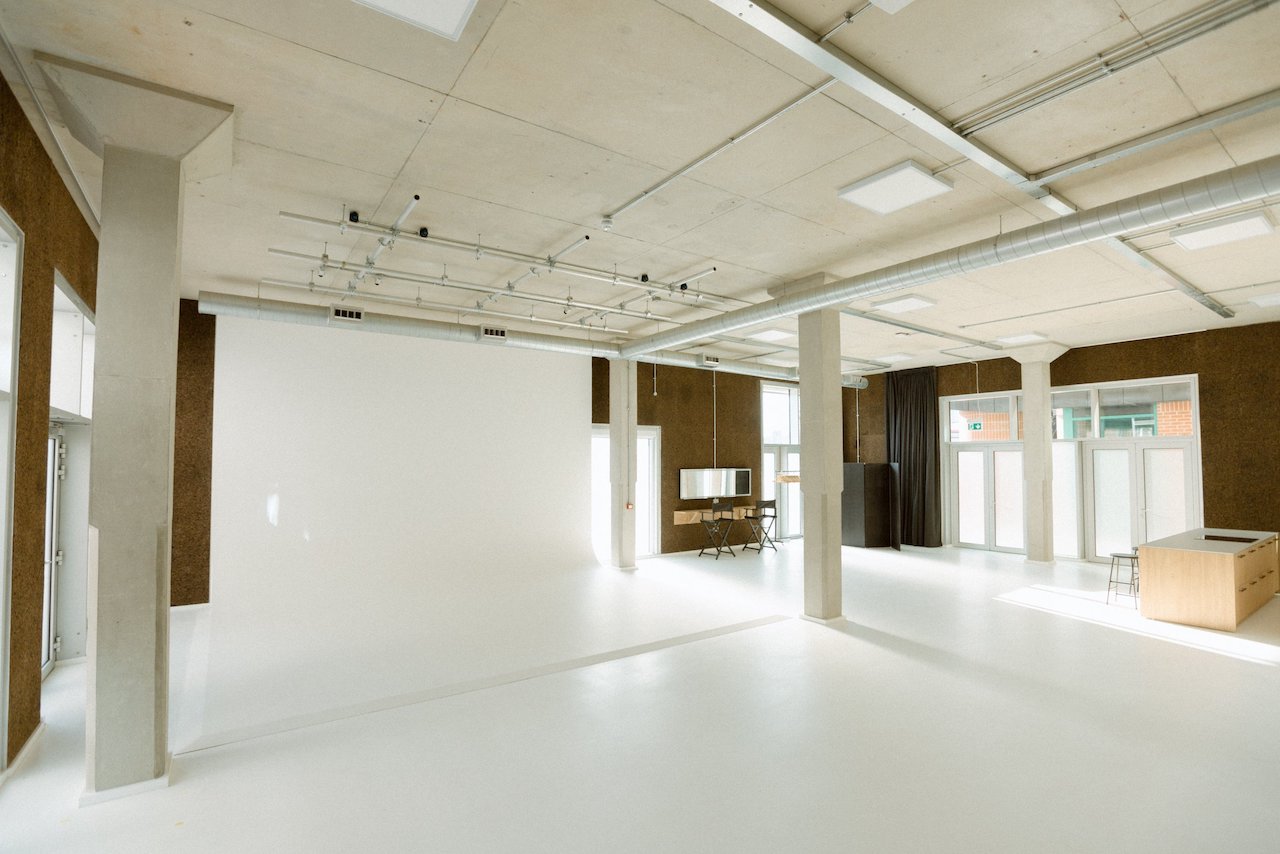 Photography Studio Advantages
If you're contemplating whether to book a studio for your photoshoot, here are some compelling reasons why we believe it's a fantastic idea:
Control Over Environment
You have complete control over lighting, temperature, and backdrop. Whether you need daylight, flash, or a specific background colour, you can personalize it to your heart's content.
Access to Equipment
Studio spaces can come fully equipped with a vast selection of photographic equipment. Everything from lighting setups to props and backdrops, including an infinity cove, is available to create your envisioned setup.
Space and Comfort
Studios provide enough space for full-length shots, high ceilings for unique angles, and even a dressing area. They offer comfort, convenience, and accessibility, making the photoshoot experience enjoyable for everyone involved.
Versatility
Studios are incredibly versatile. They can adapt to various backgrounds and lighting to accommodate any type of photo shoot, be it pet portrait, baby photography, product photography, or even commercial shoots.
Professional Quality
A studio provides a professional environment and guarantees high-quality results. It enhances the aesthetic value of your photos and gives a professional touch to your images.
Cost Considerations
When planning your photoshoot, you will need to factor in the cost of studio hire. Here are a few things that could affect the price:
Studio Size and Facilities
Larger studios with more facilities typically charge more. The cost may also vary depending on whether the studio comes fully equipped with lighting, backdrops, and props, or if you need to rent additional equipment.
Location
Studios in prime locations or city centers usually have higher rates. If you're on a budget, you might want to consider studios located a bit further out but still easily accessible.
Length of the Shoot
Most studios charge by the hour, so the length of your photo shoot will directly impact the cost. Make sure to plan your shoot efficiently to make the most out of your booked time.
Photographer's Fee
Remember, the studio hire cost typically doesn't include the photographer's fee. The photographer's fee can depend on their experience, reputation, and the type of photoshoot. Naturally, this point is moot if you are planning to do all your own photography.
Extra Costs
There might be additional charges for extra services like a makeup artist, stylist, or post-production editing. Remember, while cost is an essential factor, the cheapest option may not always be the best. Prioritise quality and value for money over low costs.
Finding the Right Photographer Studio
The ideal studio for your shoot isn't just about the space itself, but also its location, size, and the facilities it offers. Let's explore these:
Location
The studio's location can have a huge impact on your photo shoot. Look for a photography studio near you that is easily accessible from your home, hotel, or the centre of London. West Yorkshire, for example, has a wide range of studios. Leeds, Bradford, Wakefield, Huddersfield, and Halifax are all excellent options with good transport links.
Studio Size and Facilities
Next, consider the studio's size. For example, a large professional marketing shoot will benefit from a studio with high ceilings, while a more intimate family portrait will do better with a cosy, intimate space.
A well-equipped studio will provide an array of photographic equipment, such as lighting, backdrops, props, and reflectors, ensuring you have all the equipment you need. Some will also offer facilities like a dressing room to make your session more comfortable.

Reviews and Recommendations
Word of mouth is a powerful tool. Read reviews from previous clients to get a sense of the studio's reputation. Asking friends or online communities for recommendations can also offer valuable insight.
With the right planning and the right studio hire, your photo shoot will be more than just a session, it will be a memorable experience. So, get ready to strike a pose and capture stunning images. Photos are timeless keepsakes that serve as a beautiful reminder of places and people. Selecting the best photography studio near you will ensure you get the best results.
Ready for the next step in your London photoshoot adventure? Take a look at the diverse range of studios we have available and let us help you make your next photoshoot a productive and memorable one.
Photo Studios Near Me FAQ
What is a photo studio?
A photo studio is a space dedicated to photography. It typically includes equipment and backdrops for portrait and commercial photoshoots.
What services does a photography studio offer?
A photography studio offers a variety of services including portrait photography, product photography, and commercial photography. They also provide studio hire, photographer booking, and photographic equipment rental. Some studios specialize in specific photography genres like pet or newborn photography.
How do I find a photography studio near me?
To find a photography studio near you, you can search online for keywords like photography studio, photo studio, studio hire, photographic studio or specific services like pet portrait or family portrait photography. You can also check local directories like Locations Direct, social media platforms, and photography forums.
What should I consider when choosing a photo studio?
When choosing a photo studio, you should consider the availability, location, budget, accessibility, and facilities. Check if the studio has a fully equipped facility with an infinity cove, lighting, backdrops, and photography equipment. You should also ask about the dressing room, selection of props and backgrounds, and charge for extra services like a reflector or a specific colour.